Welcome to the Greek Steelbook collectors! Your Steelbook Heaven down on earth! We aim to give you the best Gaming Steelbook presentations as regularly as possible! Here you can find pictures of your favourite Steelbooks, Stickerbooks and Metal Packs! In addition we provide you with various info regarding sizes, finishing, rarity, disc holders and much more! We are dedicated collectors since 2008 and the collection is only getting larger. The site runs on BETA for the time being so new content will be added daily along with any corrections that may be needed. Our apologies for that! Website will be 100% ready as soon as possible!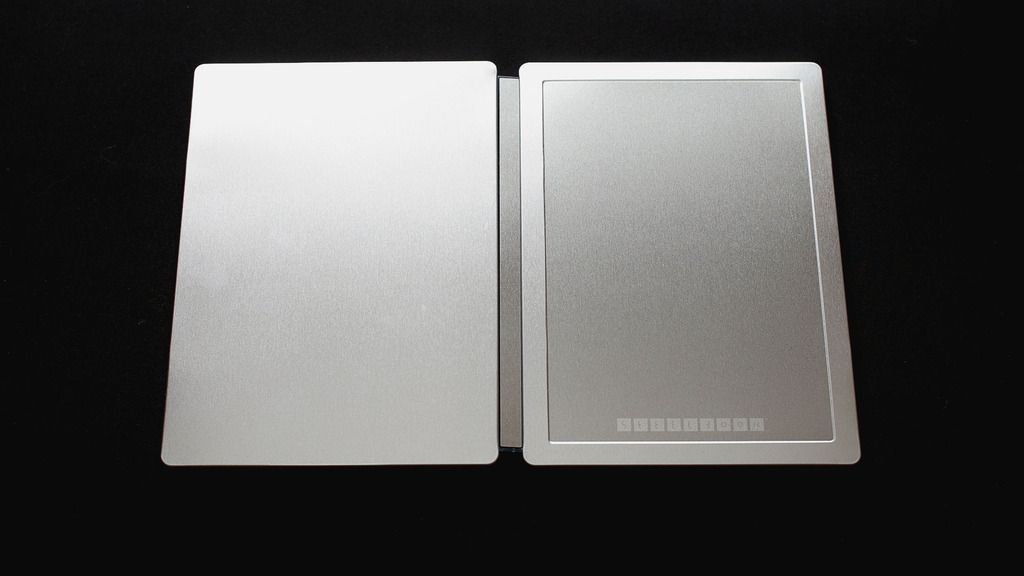 Tired of those generic plastic cases? Everybody on Greek Steelbook is too! Well you're in luck! I present you the Steelbook case! But again, what is a steelbook? A Steelbook is a limited metal case with unique artwork that tremendously upgrades the outer appearance of your games. Although steelbooks provide a better protection for your game discs (metal>plastic), due to their collectible nature, they are definitely not preferred over plastic cases for storage / safety reasons. A steelbook case is a must for collectors all over the world and right now there are thousands of steelbook enthusiasts globally! Nowadays Scanavo is the pioneer in steelbook crafting!
The steelbook comes in three sizes. The G1 / DVD Sized, the G2 / Blu-ray sized and the G3 sized version as shown in the pictures below.
G1 / DVD Sized
(19 x 13.5 cm)
G2 / Bluray Sized
(19 x 13.5 cm)
A Metal Pack is quite similar to a steelbook with two major differences. The spine and the weight. While the spine of a steelbook is normally attached to both the front and the back side of the item, the spine of a Metal Pack has two clips positioned on the top and the bottom of that spine. If these clips break for any reason, then unfortunately the metal pack is considered useless. Additionally as mentioned earlier , the metal pack is heavier than the steelbook case. Those not so sturdy clips on the spine, make metal packs a less preferred option for the collectors when it comes to Steelbook vs Metal Pack (Greek Steelbook kinda agrees on that…).  We should also mention that most of the Metal Packs have some kind of bas-relief making them quite impressive especially when displayed widely open.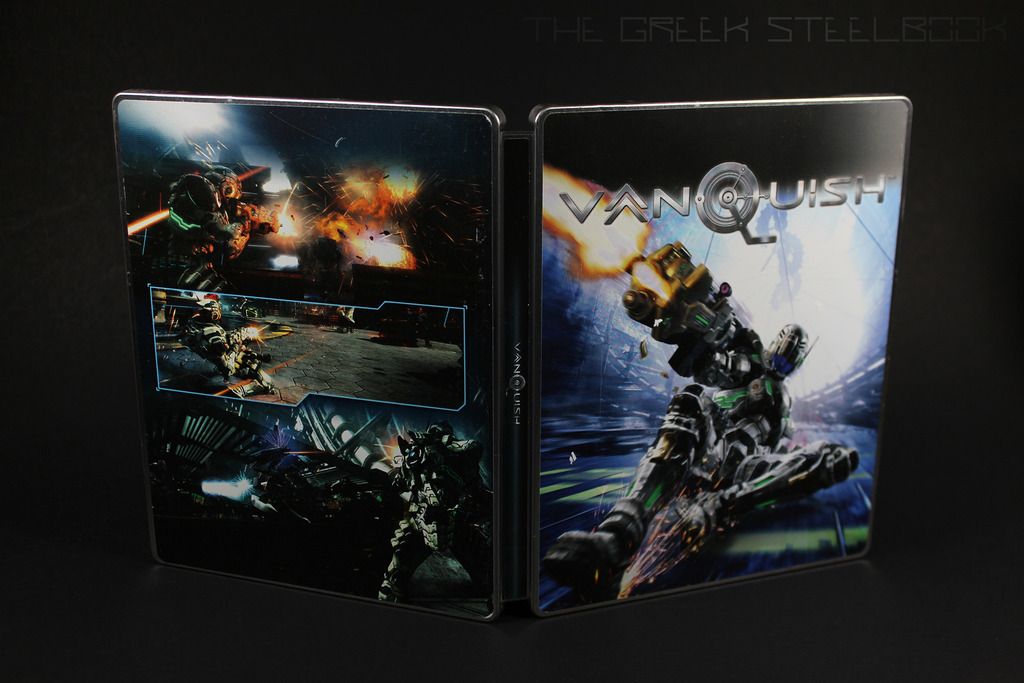 Oh Stickerbooks!
Well, let's take all we know about steelbooks and just add the following. Somebody was really bored to use the printing machine on those fronts and backs so he decided to
add a sticker artwork
instead. No judging! I still love them! Stickerbooks are really saught after due to their
limited numbers
. Not many stickerbooks have been produced so far which means that even though they are aesthetically inferior to the steelbooks, collectors are really really interested in acquiring them.  In the picture above we can see
one of the rarest stickerbooks
made for
Vanquish
. Here on Greek Steelbook we are fanatically going after stickerbooks so expect to see more!